Recorded on

Wed 28 Oct 2020
How to understand user behaviour to inform content creation
Presented by Azeem Ahmad, Digital Marketing Manager, Staffordshire University
Azeem ran through the basics of measuring user behaviour on site, allowing attendees to gain understanding of how simple this is to put in place. Attendees left with actionable insights about their own audience, enabling them to create more tailored content.
Why social media is important for academics and research
Presented by Dan Marrable, Director, 448 Studio and Carla Banks, Global Reputation Manager, Lancaster University
Dan and Carla reflected on work they've been undertaking with research groups at Lancaster University for the past year and a half. They discussed the steps needed to build an engaged community of academics on social media, and why it's important for those undertaking research to have a strong grasp of it.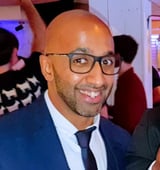 Azeem Ahmad is the Digital Marketing Manager at Staffordshire University. He has spent several years working in the industry, beginning in a paid search focused role before moving into a multi-channel specialism. He is experienced in various aspects of online marketing activity, including PPC, Social Media, Display, Programmatic, App Marketing and SEO. He has previously spoken at conferences in the UK including MeasureFest, and BrightonSEO.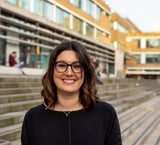 Carla Banks is the Global Reputation Manager at Lancaster University where she works with academic colleagues across all subject areas to enhance their profiles, network and share their research using social media. After completing a PhD in Sociology at Lancaster, Carla went on to work in student recruitment, market research and then communications. She's passionate about empowering researchers to utilise social media and embrace platforms in ways that work for them and their goals.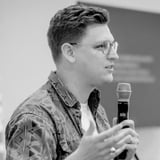 Dan Marrable, Director, 448 Studio. Dan is a social and digital media consultant, speaker and trainer. He specialises in developing solutions and bespoke workshops for people and businesses who want to up-skill and connect with their audiences through social media. Before founding 448 Studio he worked with the University of Glasgow, Vancouver & London Olympic organising committees as well as the Commonwealth Games. Since launching 448 Studio Dan has had the opportunity to deliver social media workshops and consultancy for the likes of: Lancaster University, University of Glasgow, Cardiff University, Santander Universities, UCAS and the National Assembly for Wales.