Recorded on

Wed 24 Mar

2021
The future of international recruitment post-Covid
Presented by

Mark Garratt, Vice-Chair, Universities Marketing Forum
What will the international recruitment market look like in the post-Covid world? In this session Mark shared his knowledge and tools to help attendees:
Understand the size and shape of global student migration
Overcome the potential short term impacts with UK key global competitors
Consider the role of international offices and their relationship with digital marketing
Explore the role of 'Global Branding'
Know where transnational education will fit in to all this
A roadmap for postgraduate study? Live insight on student plans for 2021 and beyond
A year into the pandemic and there's no shortage of data on prospective students. But how specific is it to postgraduate study? And, perhaps more importantly, how useful is it in making predictions for unpredictable times? Can this information offer a roadmap for marketing and recruitment (to borrow a popular phrase) or is it just a rear-view mirror?
Our FindAMasters insight project has been running throughout 2021. So far we've engaged with over 12,000 prospective students (and counting), tracking the real impact of news and developments over time. Led by our Head of Content, Dr Mark Bennett, this session presented headline statistics and gave attendees the chance to pivot and interrogate our data live. Well, live on Zoom, anyway.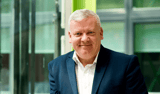 Mark Garratt is Vice-Chair, Universities Marketing Forum and has spent over 34 years in senior roles in Marketing, Communications and Customer Relationship Management in a variety of high-profile private and public sector organisations worldwide. He joined the HE sector in 2009 and has been Director of Marketing, Communications and Student Recruitment for City University London and the University of West London, and Director of External Affairs for the University of Bradford, where he led a multi-award-winning team for seven years. He was appointed Chair of CASE Europe Universities Marketing Forum in January 2021 and is a Board Member of Leeds City College, Bradford UNESCO City of Film and the Bradford Literature Festival.
Dr Mark Bennett is Head of Content at FindAUniversity, with overall responsibility for the information, advice and guidance students find on our websites. He regularly engages with prospective students' funding queries and has presented on postgraduate funding, experiences and IAG at events organised by Westminster Forum, UKCGE and HELOA.