Recorded on Thu 30 Mar 2023
In this session inspired by the International Women's Month, our own Student Content Manager, Maree Perkins, spoke to some of the women who make the Higher Education sector tick. They answered burning questions about the challenges they have faced throughout their career and shared some of their biggest learnings when it comes to postgraduate marketing and recruitment.
They discussed:
Their daily motivations
What has led them to success
Celebrating other women and why it's important
Top tips for women aspiring to start their HE marketing or student recruitment career
Presented by Emma Leech, Global Marketing Director, Heriot-Watt University, Ilaria Bossi, Manager of International Recruitment, Università Cattolica del Sacro Cuore, Joanna Kumpula, Head of International Education and Integration Support, Tampere University, Jenny Wilkinson, Director of Student Recruitment & Business Development, London Metropolitan University, Lauren Dunning, Head of Corporate and Research Marketing, Nottingham Trent University.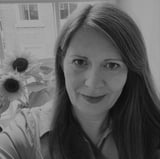 Emma Leech is Global Marketing Director at Heriot-Watt University in Edinburgh. She was previously Director of Marketing and Communications at Nottingham Trent University where she sat on the University Executive Team. She started her career in fashion and consumer PR in 1988, working in tourism and destination marketing before settling in higher education in 1997. A Founding Chartered PR Practitioner, Chartered Marketer and Chartered Manager, she has won a string of awards over almost three decades spanning PR, marketing, innovation, fundraising, digital, and web. Emma holds an MBA and various PR, marketing and management qualifications. She was the Chartered Institute of Public Relations President 2019 and is a Lead Assessor for Chartered Practitioner status.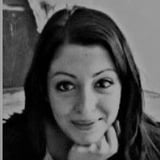 Ilaria Bossi is the Manager of International Recruitment at Università Cattolica del Sacro Cuore, Italy. An international education enthusiast, she has six years of experience in managing student recruitment at undergraduate and graduate level, collaborating with more than 50 recruitment agencies worldwide. Ilaria is a frequent speaker at IACAC and CIS and has presented at other HE conferences (eg. NAFSA), focusing on the Italian HE system. She is a SUCTI trainer since 2018 and has run successful SUCTI trainings at her institution. Since July 2020 she is also a member of the Professional Development Committee within International ACAC. Ilaria holds a Bachelor's degree in Languages for International Relations and a Master's degree in Political Science from Università Cattolica del Sacro Cuore, Italy. She was elected in the Expert Community Marketing and Recruitment as a Steering Group member for the term of 2022-2024.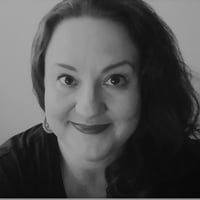 Joanna Kumpula is the Head of International Education and Integration Support at Tampere University in Finland. Before joining Tampere University, Joanna worked in several positions in international student marketing, recruitment and admissions in the university sector, she was the senior marketing manager for Study in Finland brand and she also managed her own university consulting agency. Joanna's professional interests lie in service design, student journey development, and content and digital marketing. Joanna has a marketing degree as well as Bachelor's and Master's degrees in English Philology from the University of Oulu, and she has also studied in Spain and the US. Since 2014 Joanna has been a member of the EAIE (European Association for Education) volunteer leadership, serving in the Marketing and Recruitment expert community and presently in the General Council.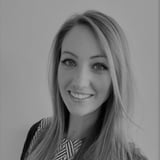 Jenny Wilkinson is Director of Student Recruitment & Business Development at London Metropolitan University, with a remit for domestic and international recruitment, widening participation and outreach, enquiries and conversion, international mobility and collaborative partnerships. Her particular expertise is in international development and her current work in this space is focussed on using innovative partnerships to increase diversity, equity and inclusion in international student and staff mobility. She is a member leader of The Forum on Education Abroad's Climate Justice and Education Abroad Working Group and sits on the UniQuest UK Advisory Board as well as being a Trustee at specialist education provider ArtsEd in west London. Jenny is an Academic Associate at UCL's Institute of Education, where she is also working towards her PhD, exploring issues of sustainability and climate action in internationalisation of higher education.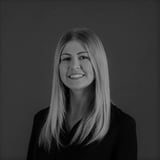 Lauren Dunning leads the Corporate and Research Marketing team at Nottingham Trent University and has over 10 years' experience working in Higher Education marketing. Before joining NTU in March 2021, Lauren managed the Recruitment Marketing team at Loughborough University, overseeing UG, PG and broader brand reputation campaigns.