Recorded on

Wed 30 Sep 2020
More than a degree: Understanding the motivations, aspirations and concerns of prospective PhD students
Presented by Mark Bennett, Head of Content, FindAUniversity
The journey towards a PhD is longer and more complex than for other levels of study. Contrary to popular stereotypes, it's also more diverse. This session looked at results from our Future PhD Student Survey to provide unique insight into the behaviour of prospective PhD students, including the information they seek (and how they seek it), the ways in which they assess different aspects of a university, and how effective marketing and recruitment messaging can help them overcome challenges they may face.
Unprecedented times to setting a precedent: Maximising impact during virtual events
Presented by Elliot Newstead, Head of UK Student Recruitment and Outreach, University of Leicester
"Why haven't we always done virtual events?", "What's better, Zoom or Microsoft Teams Live?", "You're on mute!". Life has changed a lot in the past six months, and for universities, making the move from physical to virtual events has brought its own challenges but has also opened up a realm of new possibilities. This session, using examples of our approach at Leicester, explored what we've learned, how to stand out in a virtual crowd and how the sector can look to improve to provide students with meaningful and impactful experiences.
Dr Mark Bennett is Head of Content at FindAUniversity, with overall responsibility for the information, advice and guidance students find on our websites. He regularly engages with prospective students' funding queries and has presented on postgraduate funding, experiences and IAG at events organised by Westminster Forum, UKCGE and HELOA.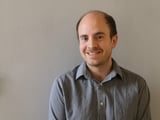 Elliot Newstead is the Head of UK Student Recruitment and Outreach at the University of Leicester, overseeing a (now virtual) team in charge of recruiting undergraduate and postgraduate students in the UK. The team's activity includes working with schools, colleges and external partners, including FindAUniversity, across the UK. Working closely with colleagues in the Marketing, Digital and Global Recruitment teams at Leicester, we have led the way on the delivery of virtual events to meet the needs of undergraduate and postgraduate students in light of COVID-19. Elliot leads on the use of Unibuddy at Leicester winning the HELOA Best Practice Award for Marketing and Communications in January 2020 for its implementation and inclusion across the customer journey. Elliot is also the Membership Engagement Manager (UCAS) for HELOA focusing on virtual events and new product development.